Real Housewives of Atlanta is back for its 11th season! Can you believe it? Eleven years of ratchet peaches. Cynthia, Kandi, Porsha, and Nene are back—and so is Eva, who officially got her peach. Eva is in wedding planning mode, Kandi is gallivanting in LA with Xscape, busy winning ASCAP Awards, Cynthia has a new boyfriend who lives in LA (the Fox News sportscaster, Mike Hill) and Porsha got a new man too.
We all know by now that Porsha is engaged, but we get to watch it play out this season. In case you didn't know, her man is Dennis McKinley, an entrepreneur who owns several lounges and the Original Hot Dog Factory. It's quite clear that he's loaded and he's taking Porsha ring shopping. They're going on a trip to Miami for Porsha's birthday.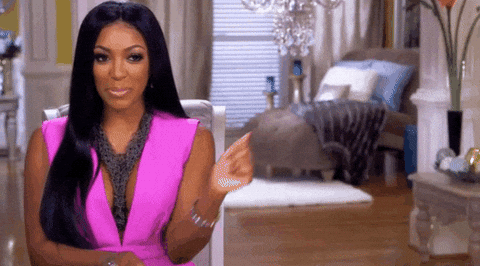 Nene and Gregg are dealing with Gregg having stage 3 colon cancer. Nene is obviously a wreck but she's standing by her hubby. Gregg is committed to fighting the good fight post surgery and so far so good but as a lot of us know, when it comes to cancer, they're taking things day by day.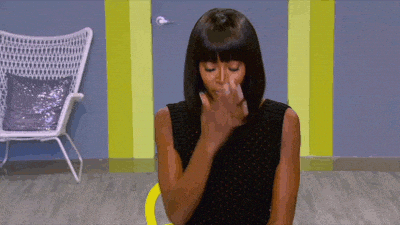 In happier news, Nene and Porsha's friendship is back in a good place. Nene helps Porsha find some clothes for her birthday trip, and Porsha does the most to make Nene laugh. It's cute. Porsha then learns that Nene will be in Miami at the same time doing a comedy show so you know what that means, right? Girls trip! Actually, it's going to be a surprise girls trip. Porsha calls the girls, even Kandi and invites them down with the intention of surprising Nene. Even Marlo is coming. But as we all know, things are still awkward between Porsha and Kandi and Porsha and Marlo also don't get along. We'll see how these dramaful (yes, dramaful) events start to unfold next week.
Kenya isn't returning, but she and her husband recently welcomed a healthy baby girl to the world. Hopefully, we'll be seeing some of this in cameo appearances.
Speaking of baby bumps, hopefully, we'll be seeing Shamea back on the show (they really need to give her a peach, but whatevs) and of course, we'll be introduced to newbie satellite friends Shomari DeVoe and Tanya Sam.
RELATED POSTS 
'RHOAS10' Recap: Kim And Her Wig Are Done With The Show For Good
'RHOAS10' Recap: Kenya Moore Confirms Pregnancy At The Reunion Kick Off
'RHOAS11' Recap: Porsha Plans Surprise Girls Trip To Cheer NeNe Up  was originally published on hellobeautiful.com