Donald Trump has lowered the bar for The White House and the presidency.  It will take  years to recover from his lack of intelligence, class and humanity. He is behind destructive policies and is supported by a team who will defend him at any cost. On the eve of the State of the Union, Trump is preparing to tell a hour of lies to the American people. We will brace ourselves for digs at the Clintons, Barack Obama — and acting as if his behavior is normal.
That said, in these morbid times, we all need some laughs and the Internet is the perfect place for comic relief. Check out these best Trump  memes and GIFs that will brighten these gloomy days. We all need this right now.
19.
The disgusting moment when Trump said "There's my African-American over there!"
18.
Well, 45 is clueless…
17.
We couldn't have shaded him better!
16.
Tiny hands…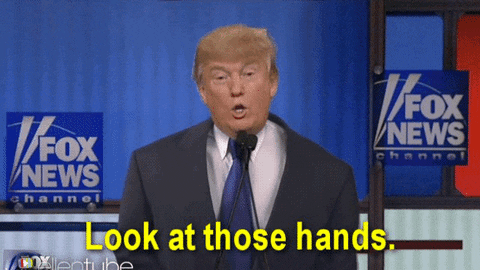 15.
Yes, strike him with  lightening!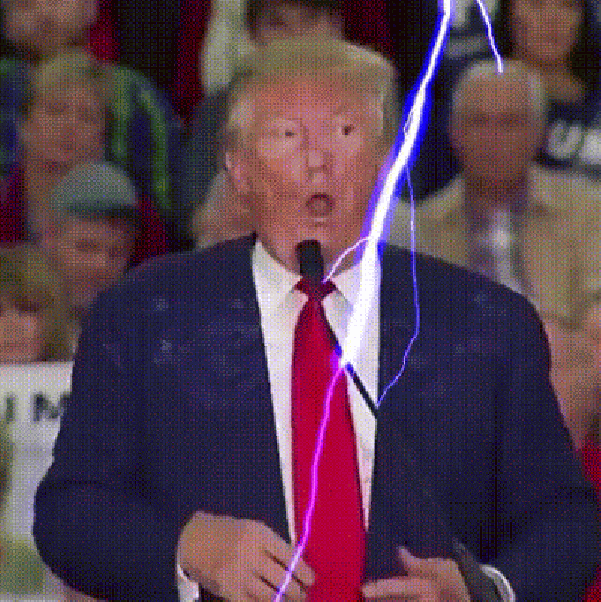 14.
Yes, of course an NFL player would save the day.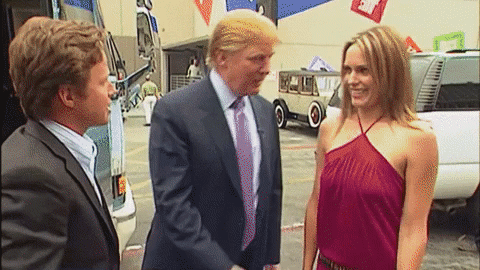 13.
Build that wall on your own because Mexico isn't paying for it.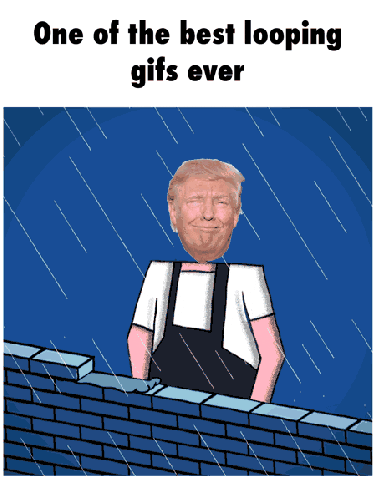 12.
Honesty is the best policy.
11.
This legendary Melania moment…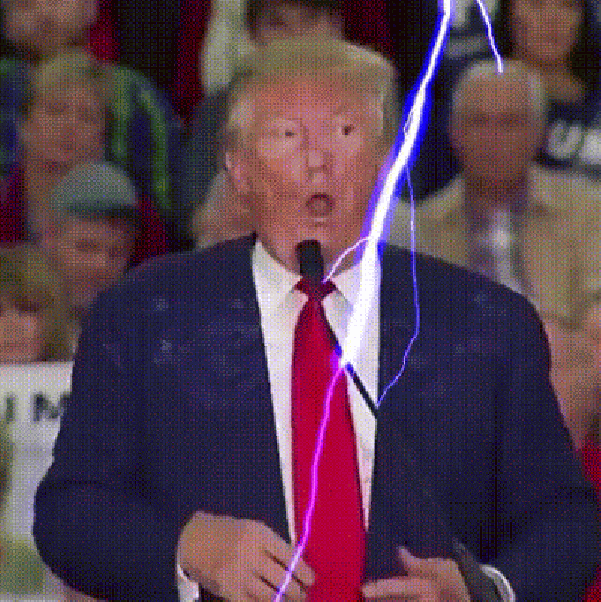 10.
This is a hard one to spot.
9.
That disturbing hair…
8.
The moment when Trump said he was a stable genius…
7.
The Trump train going down in flames!
6.
The First Lady of Poland Agata Kornhauser-Duda passing right by Trump's p**sy grabbing hand.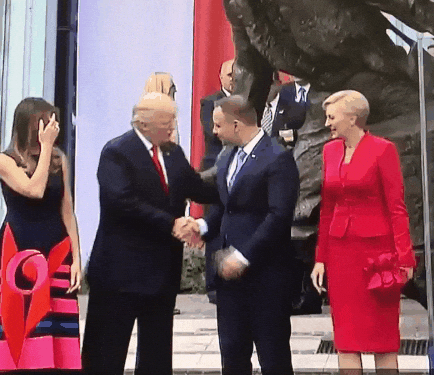 5.
Some definite knowledge!
4.
The moment when another racist corrects you.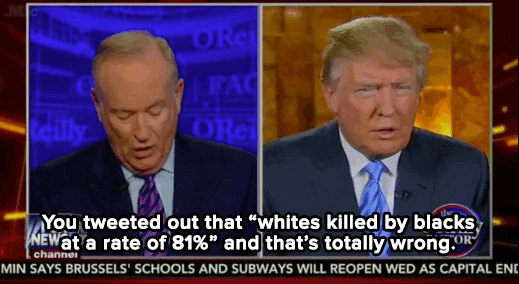 3.
No lies told here.
2.
There is no collusion?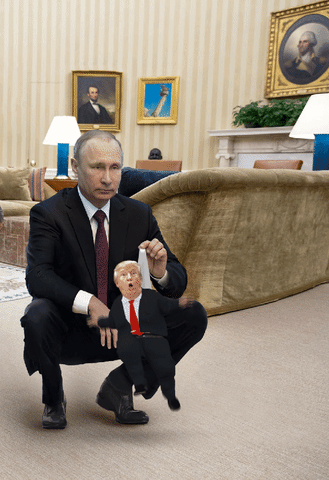 1.
We had to close with some brilliance from Trevor Noah.
SEE ALSO:
Black Pastor Goes Ballistic Trying To Defend Trump's Racism To Joy-Ann Reid
Trump 'Is Racist': Don Lemon Exits Sunken Place, Returns With Super Black Card
In Honor Of Barack H. Obama Highway, Here Are Photos That Will Make You Miss Your Favorite President
1. Barack Gives Daughter Malia a Kiss
Source:Getty
1 of 29
2. Michelle and Barack tell the kids a story
Source:Getty
2 of 29
3. Michelle and Barack Kiss
Source:Getty
3 of 29
4. Michelle and Barack
Source:Getty
4 of 29
5. First Family Portrait
Source:Getty
5 of 29
6. Two Terms
Source:Getty
6 of 29
7. Michelle and Barack Host a State Dinner
Source:Getty
7 of 29
8. Barack Obama and Michelle Obama
Source:Getty
8 of 29
9. Sunday Church
Source:Getty
9 of 29
10. Barack Obama and his daughter Malia Obama
Source:Getty
10 of 29
11. A Family Affair
Source:Getty
11 of 29
12. Flashback To The Old Days
Source:Pete Souza
12 of 29
13. Happy Birthday!
Source:Getty
13 of 29
14. Candidly Awesome
Source:Pete Souza
14 of 29
15. Historic First Family
Source:Getty
15 of 29
16. Ice Cream Treat
Source:Getty
16 of 29
17. TV Time
Source:Pete Souza
17 of 29
18. Hawaii Trip!
Source:Getty
18 of 29
19. Obama Loves Team USA & His Wife
Source:Getty
19 of 29
20. Reading Time
Source:Pete Souza
20 of 29
21. Family Support
Source:Getty
21 of 29
22. Supporting Mom
Source:Pete Souza
22 of 29
23. Giving Back On MLK Day
Source:Getty
23 of 29
24. Obamas Give Back To The Community
Source:Getty
24 of 29
25. Always Supporting Small Businesses
Source:Getty
25 of 29
26. Obama Swagger
Source:Getty
26 of 29
27. Laughs & Turkeys
Source:Getty
27 of 29
28. Christmas With The Obamas
Source:Getty
28 of 29
29. 50th Anniversary Of March On Selma
Source:Pete Souza
29 of 29
19 Donald Trump Memes And GIFs That Will Calm Your Angry, Resisting Soul was originally published on newsone.com